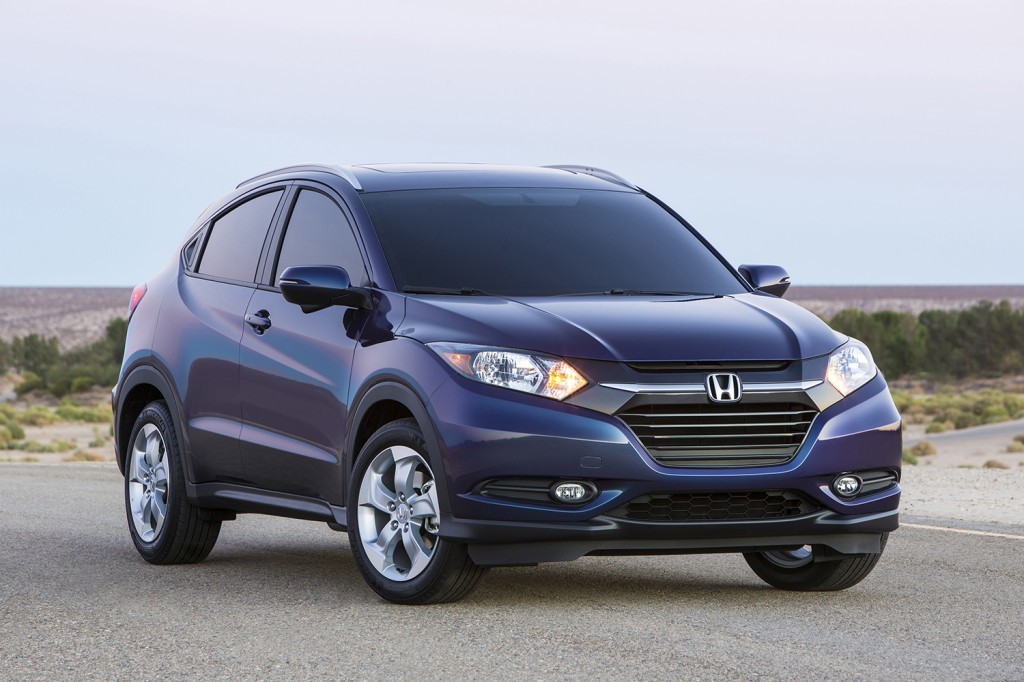 It's the economy, stupid. Although fuel efficiency isn't as pressing when gas hovers around $2, Honda knows that prices will fluctuate. The first EPA numbers for the new HR-V model have therefore been keenly anticipated by anyone with an interest in the company.
The Environmental Protection Agency says the HR-V will return 28 city, 35 highway and 31 combined when equipped with front-wheel drive and a continuously variable transmission. Surprisingly, asking for the grip-improving all-wheel drive will affect these numbers only slightly: 27 city, 32 highway, 29 overall.
For those who prefer the feel of a manual transmission, the EPA says that the front-wheel drive version will yield 25 city, 34 highway and 28 overall.
Of course, EPA estimates are created under controlled circumstances; actual results will depend on a range of factors: how many pancakes you had that morning, what kind of wheat was used in the pancakes, how you felt while eating your pancakes, whether you used canola oil in your pancakes, etc., etc., pancakes, etc.
The first question we had was how this compares to the Fit. The HR-V is based on the Fit's platform, and is a bit heavier and larger in every way. The Fit's top numbers with CVT and front-wheel drive are 33 city, 41 highway and 36 combined. There is no all-wheel drive option, and the manual transmission brings its numbers down to 29 city, 37 highway and 32 combined.
So, yes, a smaller car doesn't take as much gas to move: this is not a revelation. The benefits of the HR-V are its height, increased visibility, roominess and stature as a small SUV. We'll bring you our test drive review of the HR-V as soon as we get one, just like we did for the 2015 Fit a few months ago.
Until then, check out the 2015 Honda Fit in Cary at our new showroom.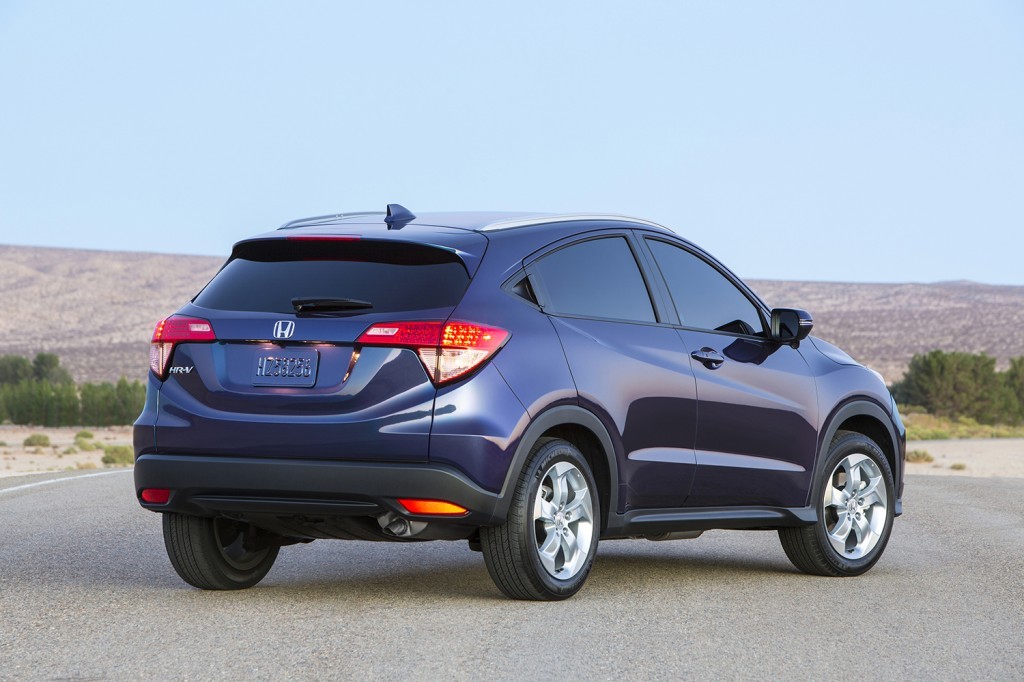 EPA Releases Fuel Economy Estimates for 2016 HR-V, the Feet-Draggers
was last modified:
August 21st, 2017
by