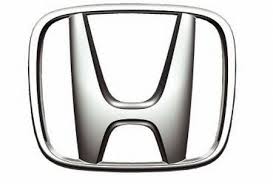 The AutoPark Honda family encourages every member of our staff to surpass expectations. Across the gamut of our divisions, we hope that you receive exceptional service. Our goal is to build a solid reputation through a singular mission: complete customer satisfaction. It is with great pride that we inaugurate our testimonials with a stellar review of our dealership and, more specifically John Choi.
The entire post, and others, can be found on the DealerRater thread found here: Review.
DMEDER – real name is not given – found his experience at AutoPark Honda to be "one of the best, if not THE best" in buying a new car. He makes the claim, but we want more than just a claim – we want substance. We want to know the reason why his experience was so incredible, so our managers can facilitate the same approach.
The review goes on to explain that Jon Choi (way to go Jon!) made this young man and his wife feel like they were "establishing a long-term car dealership relationship rather than just buying a new car."
This is the key: building relationships. A car is a long-term investment, and purchasing one requires consideration and care throughout the entire process. Our man Jon did not make a sale and look for the next.He "carefully answered all of our questions, and when we purchased our new Pilot, he explained, in detail, all the functions and capabilities of our new vehicle."
"I will definitely come back when I'm considering my next new car purchase and will ask for Jon."
Any dealership can make pitches, produce commercials, and utilize tactics to draw you in. At AutoPark Honda, we hope to build trust and rapport with each person who walks onto our lot, whether you purchase a vehicle or not.
As always, we at Leith Cars encourage you to… Read. Re-post. Reply.
Come Establish a Dealership Relationship with Us!
was last modified:
December 11th, 2014
by