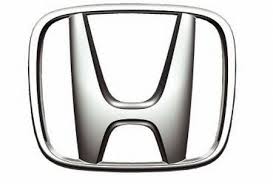 Honda and Google have partnered to incorporate Android operating systems into their vehicles for 2014. An entire group, named the Open Auto Alliance, includes three other auto-manufacturers and chipmaker Nvidia. The aim is to couple Android's prevalent use and application support with unique customization and adaptability. The announcement was made on the opening day of CES 2014.
Despite being comprised of competing brands, the OAA dedicates itself to innovation, making technology more intuitive and accessible to create a safer driver experience for drivers. It affords opportunities for collaboration, which can yield a greater measure of results.
This development should expedite the arrival of connected cars and self-driving car technology. Though progress of integrating this technology can eventually lead to an autonomous vehicle, more immediate issues concern some critics. It is the prospect of a driver browsing Facebook or opening a game playing application while on the road that cause apprehensions. The OAA insists that it collaborates closely with the National Highway Traffic Safety Administration to build this new experience without disrupting a driver's focus.
Continuing the battle of tech supremacy, Apple has also worked on the integration of iOS devices with car electronics, and Ford has partnered with Microsoft for several years to continue refining its Sync technology.
The partnership between Google and Honda only serves as evidence of Honda's commitment to road safety and customer service. The coming years should herald some very exciting developments.
That's the Honda difference.
If you have any questions or comments, please do not hesitate to reach us at comments@leithmail.com, or should you require more information about the new Android systems in Honda vehicles, stop by AutoPark Honda to speak with one of our staff.
As always, we at Leith Cars encourage you to…
Read. Re-post. Reply.
Honda Partners with Google for Cool Innovations
was last modified:
December 11th, 2014
by