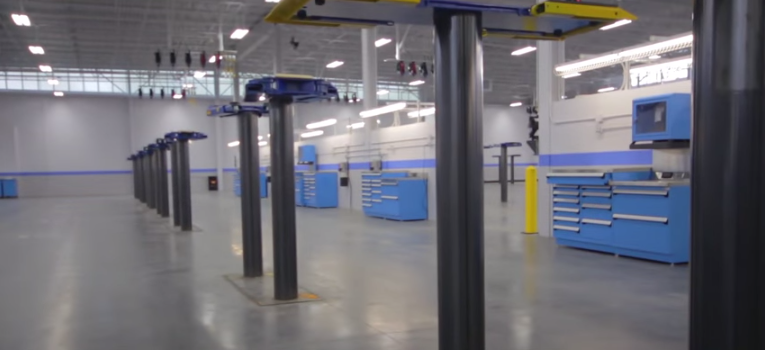 We are quickly approaching the grand opening of Auto Park Honda's new location. If you haven't heard, our dealership manages one of the largest volumes of vehicles and customers; that's why moving to a new plot and into a new building was so important. Our current facility could not handle the amount of business we needed to conduct, so the Leith family decided to move us … right down the street!
That's right. Everyone – from general manager to the newbie brand consultant – will be able to assist you with all automotive needs at 3630 Old Raleigh Road in Cary, North Carolina 27511. You don't have to wait until we open to get a glimpse of our new digs. Just swing by to take a look!
Speaking of taking a look, our staff had a video package put together in order to show you all of the progress we've made. We decided that it would be smart to do another one since so much more has been accomplished!
At Auto Park Honda, our professionals eagerly await the grand opening to show you all that we now have to offer. From an immaculate, massive service bay to a state-of-the-art showroom, there's every reason to come check out the world's most reliable brand. The Accord, Civic, CRV, Odyssey, and many more will be available from the moment we open the doors.
Okay, so enough wasting time and energy. Let's get right to it. Here's a second video to show off all of the work that's going to make our dealership even better than before.
Remember our address in case you want to stop down and say hello. A beautiful model might even catch your eye for some drive at first sight.
Autopark Honda
3630 Old Raleigh Road
Cary, North Carolina 27511
Enjoy the video!
Days Away from New Location Grand Opening
was last modified:
December 11th, 2014
by