The automotive industry quickly approaches its next major event: the Paris Motor Show. As with shows in Detroit and Tokyo – and other locations – this event bring together companies from across the globe to display their design prowess in concept cars, gauge reactions toward their newest production cars, and gain perspective on their competitors' engineering and designs.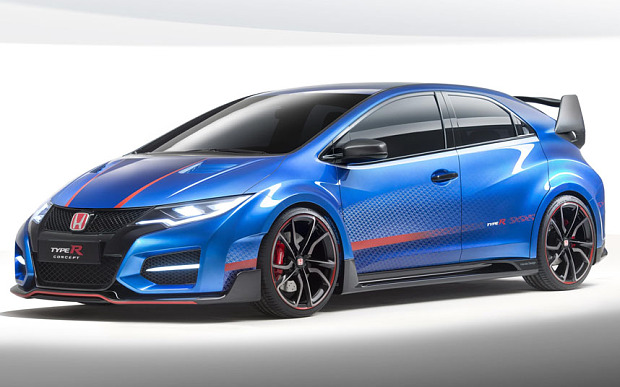 It is here that Honda will finally unveil its newest creation: the Honda Civic Type-R. We covered the release of the sketch for this model back in February, which you can see here, and our team can also report even more details ahead of the Paris Motor Show.
Here are some of the details …
0-liter turbocharged petrol engine
276 bhp produced by the engine
Naturally-aspirated engine
Six-speed manual gearbox
"+R" mode (sharpens response for track use)
The new system installed in the Civic Type-R will set the engine in a more aggressive setting, offer a stiffened adaptive damper system, and provide other driver-focused gadgets. Best of all, our favorite automaker also promises that the engine offers "high-revving performance" for all of those gearheads out there wondering what happened to Honda's race car expertise. We expect that this new model will harken back to the supercars that the world had come to expect from the premier Japanese automaker.
When the car is displayed at the 2014 Paris Motor Show, Honda intends to display the Civic Type-R Concept in a crisp shade of blue, which will give attendees an idea of how the production version of this model will look upon release.
We at Autopark Honda will be sure to keep you updated on all Civic Type-R Concept information. It's only a matter of weeks until the Paris Motor Show, and our team fully plans on covering all events throughout the show.
Make sure you check back!
Paris Debut for the Touted Honda Civic Type-R
was last modified:
July 15th, 2015
by