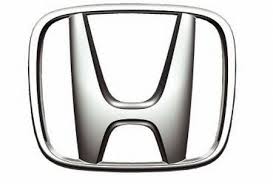 Honda can claim another first thanks to its strong sales across the globe, including the North American market. It is the first Japanese automaker to become a net exporter in the United States. After opening the first plant in 1982, Honda announced that 2013 marked an intentional shift in the import-export ratio following large investments allocated over the last three years: $2.87 billion to be exact.
108,705 Honda and Acura brand vehicles were exported from the United States while only 88,537 were imported. The company released the value of the vehicles that were exported, which totals $2.658 billion. While the exportation spanned fifty nations, the vast majority of those shipped out of the U.S. went to Mexico. Honda North America's vice president, Rick Schostek, explained that this shift was "30 years in the making."
The 108,705 exports were a fraction of the total 1.3 million vehicles built in U.S. plants, and these statistics help substantiate Honda's claim that 95% of its models sold within the nation are built by local plants.
In all, the Japanese automaker currently manufactures nine models that range from subcompact to SUV. Starting with the diminutive Fit, car buyers can browse the gamut of vehicles that includes the Accord, the Odyssey, the Ridgeline, and more.
At AutoPark Honda, you can speak with one of our great staff members, who can guide you through an expansive inventory. In fact, our intelligently designed showroom may eliminate the need to walk through many isles of vehicles. We're just a short drive from downtown Raleigh.
If you have any immediate questions or comments, you may also contact us through comments@leithmail.com.
Honda Becomes First Japanese Net Exporter from U.S.
was last modified:
August 22nd, 2017
by